This is fully assembled clock boards. Just add your nixie, vfd or numitron tubes and you will get fully assembled and works clock.
Some boards have sockets for tubes and you need solder nothing. Some have places for tubes with numirated pads, so you need just solder tubes to board. It is very easy and if you have biginner soldering skills it will more than enough.
Board for IN-14 or IN-8-2 nixie tubes.

TUBES NOT INCLUDED!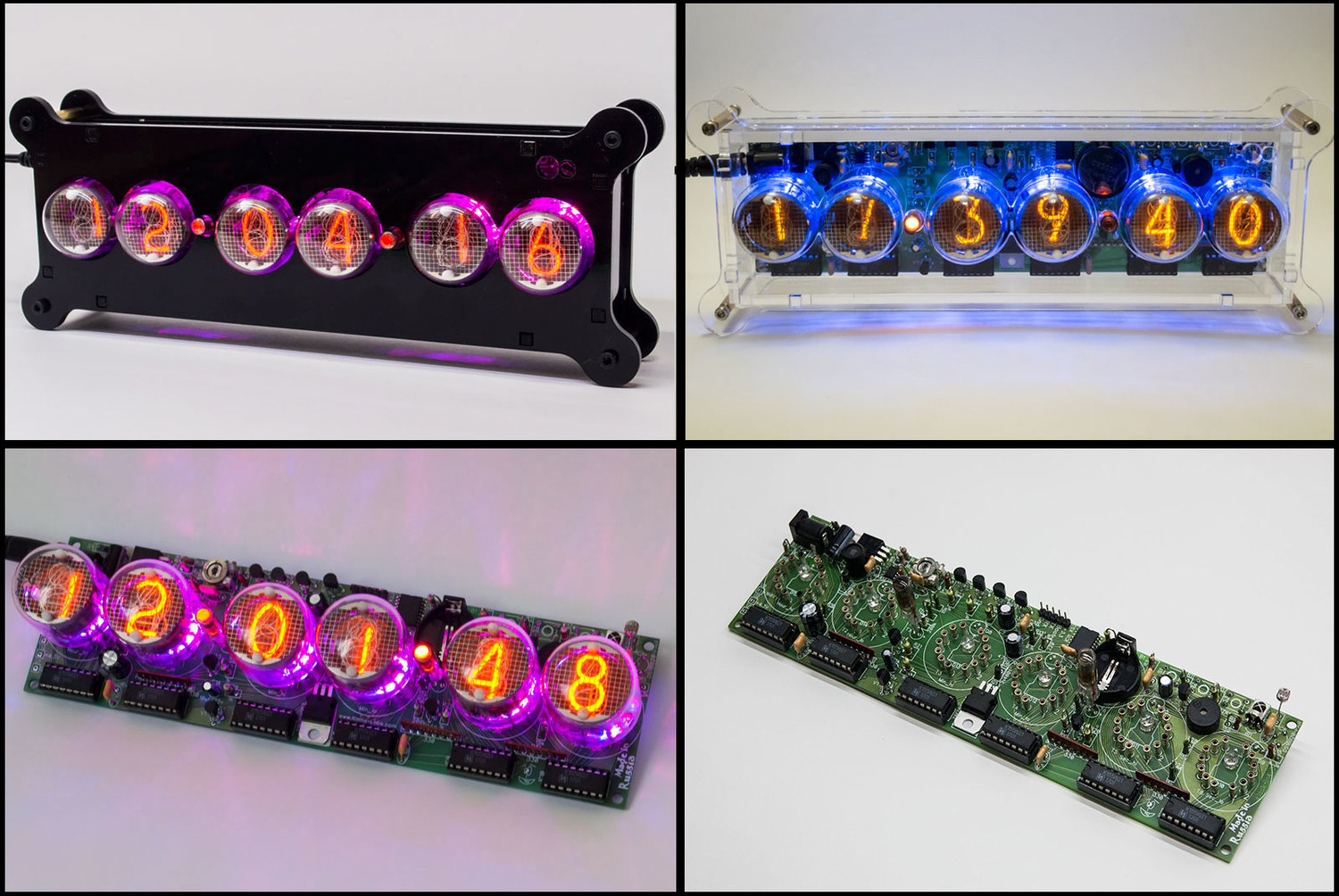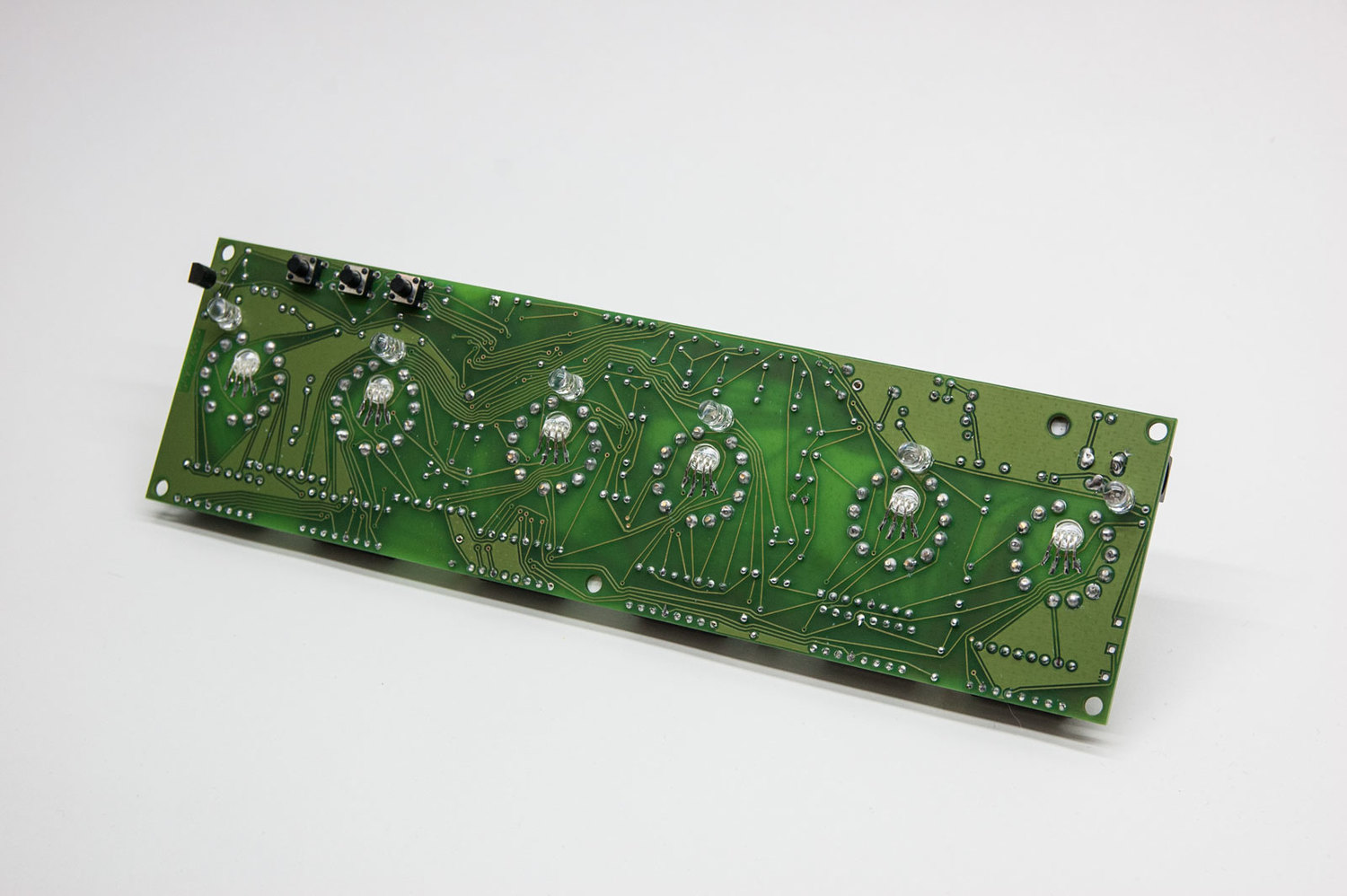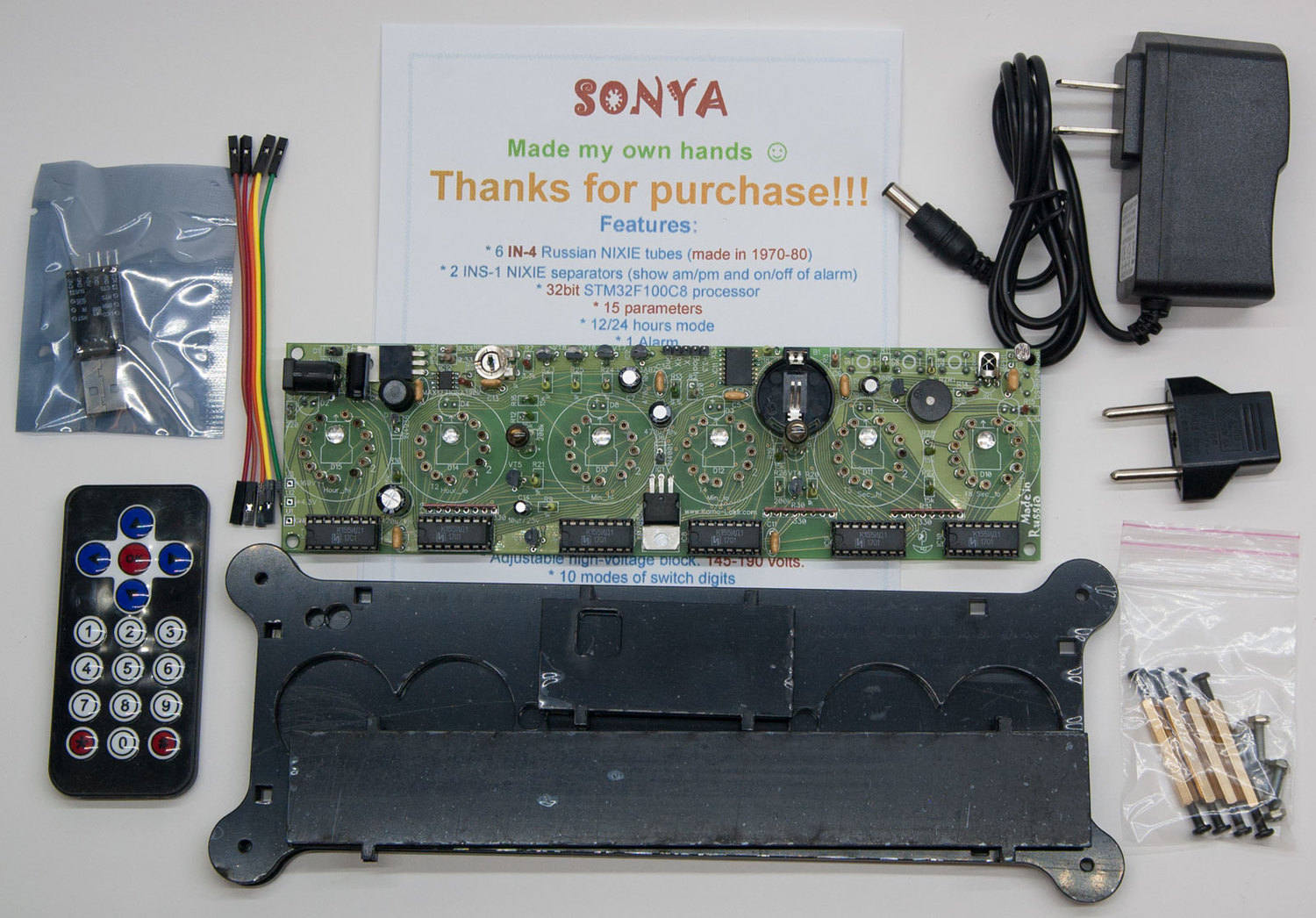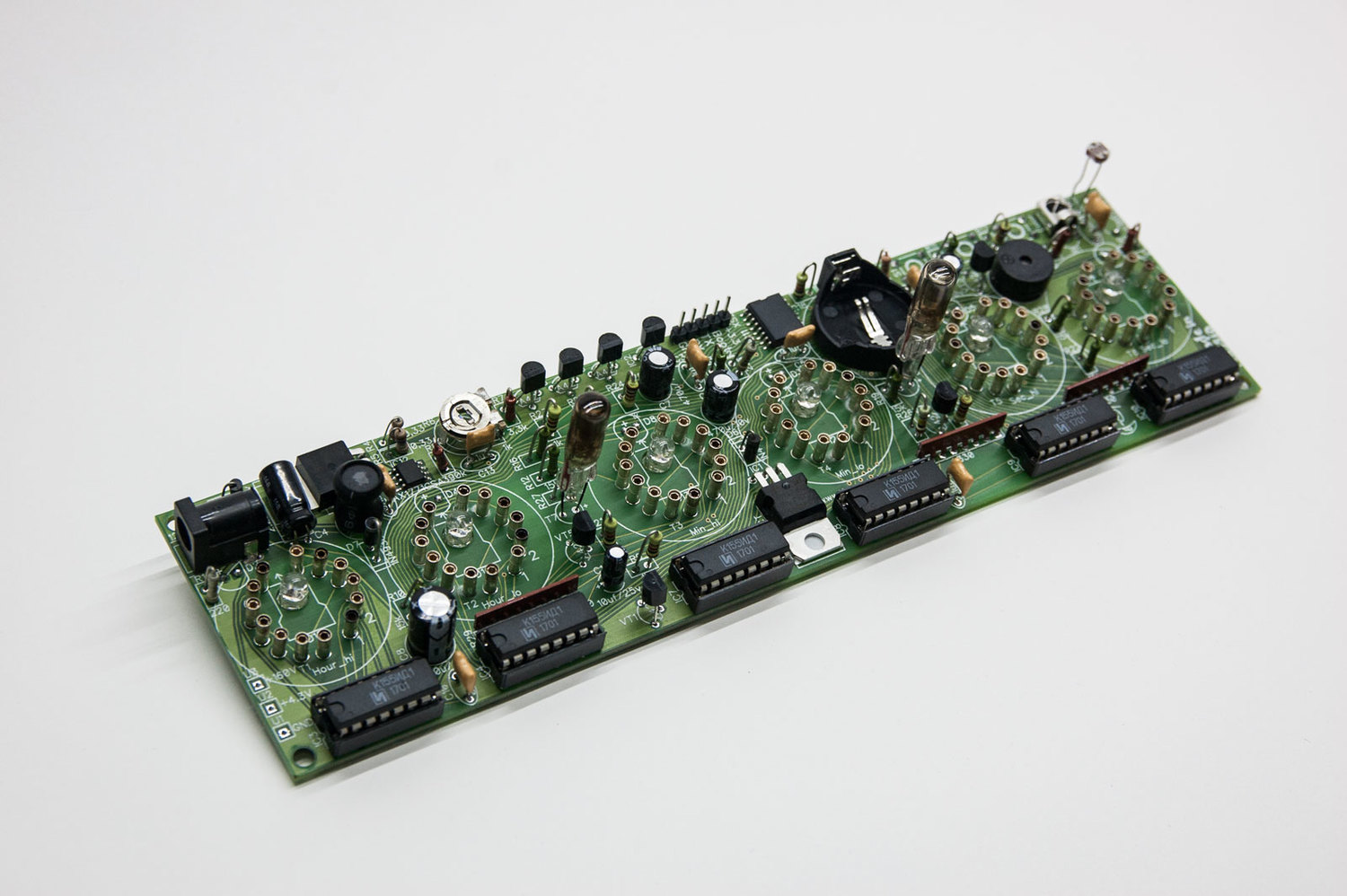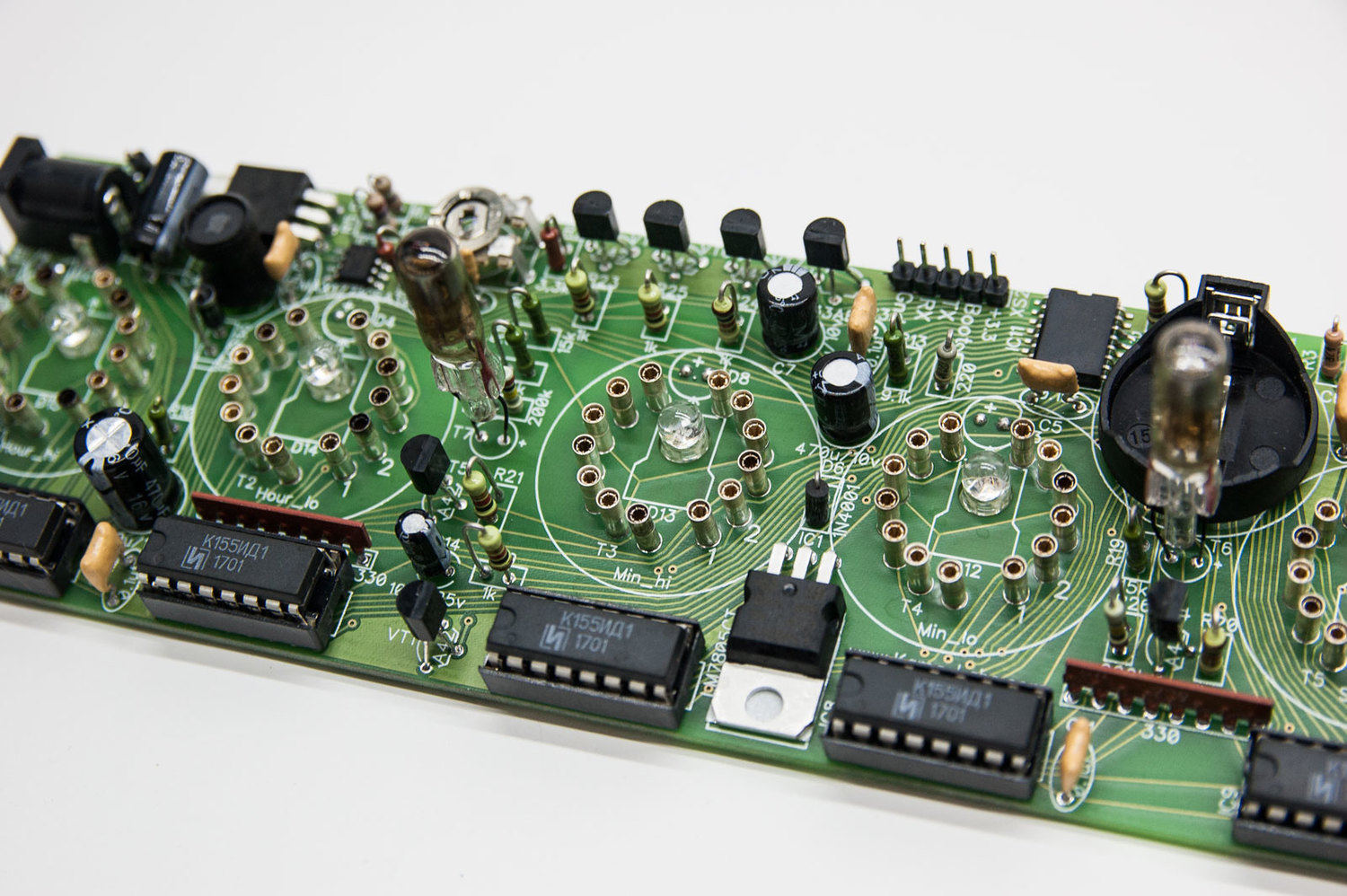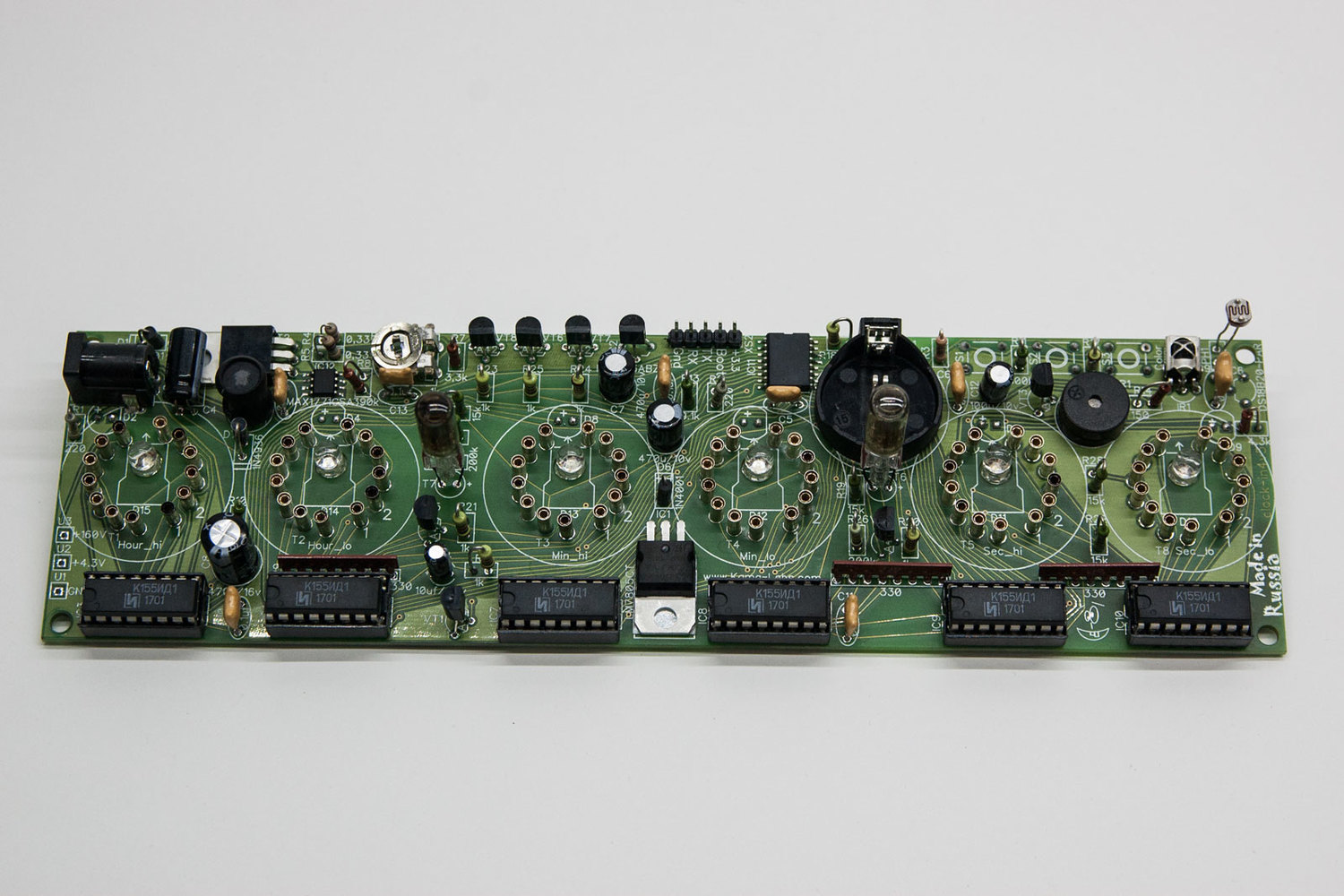 Board for IN-4 nixie tubes. Without soldering!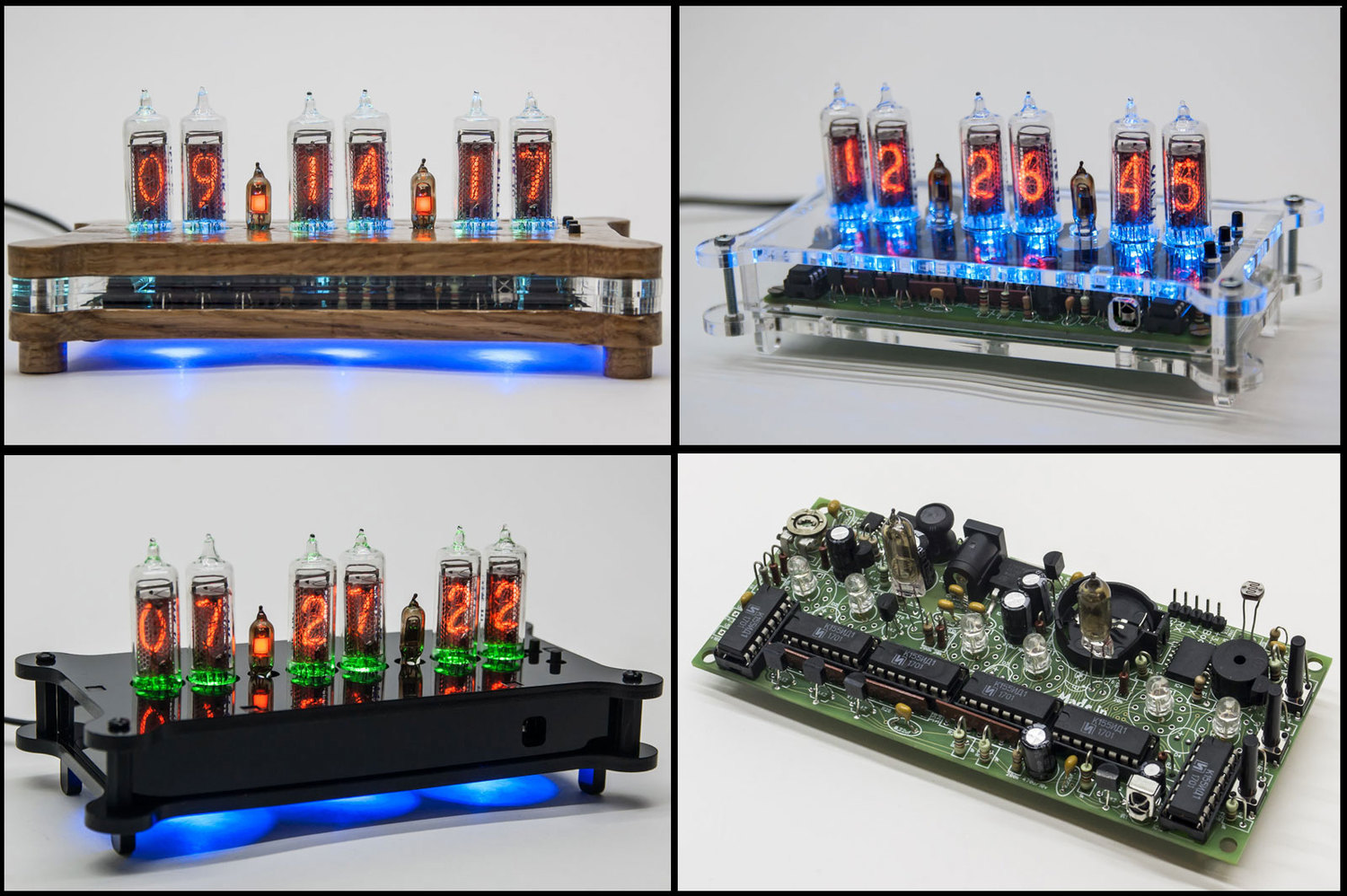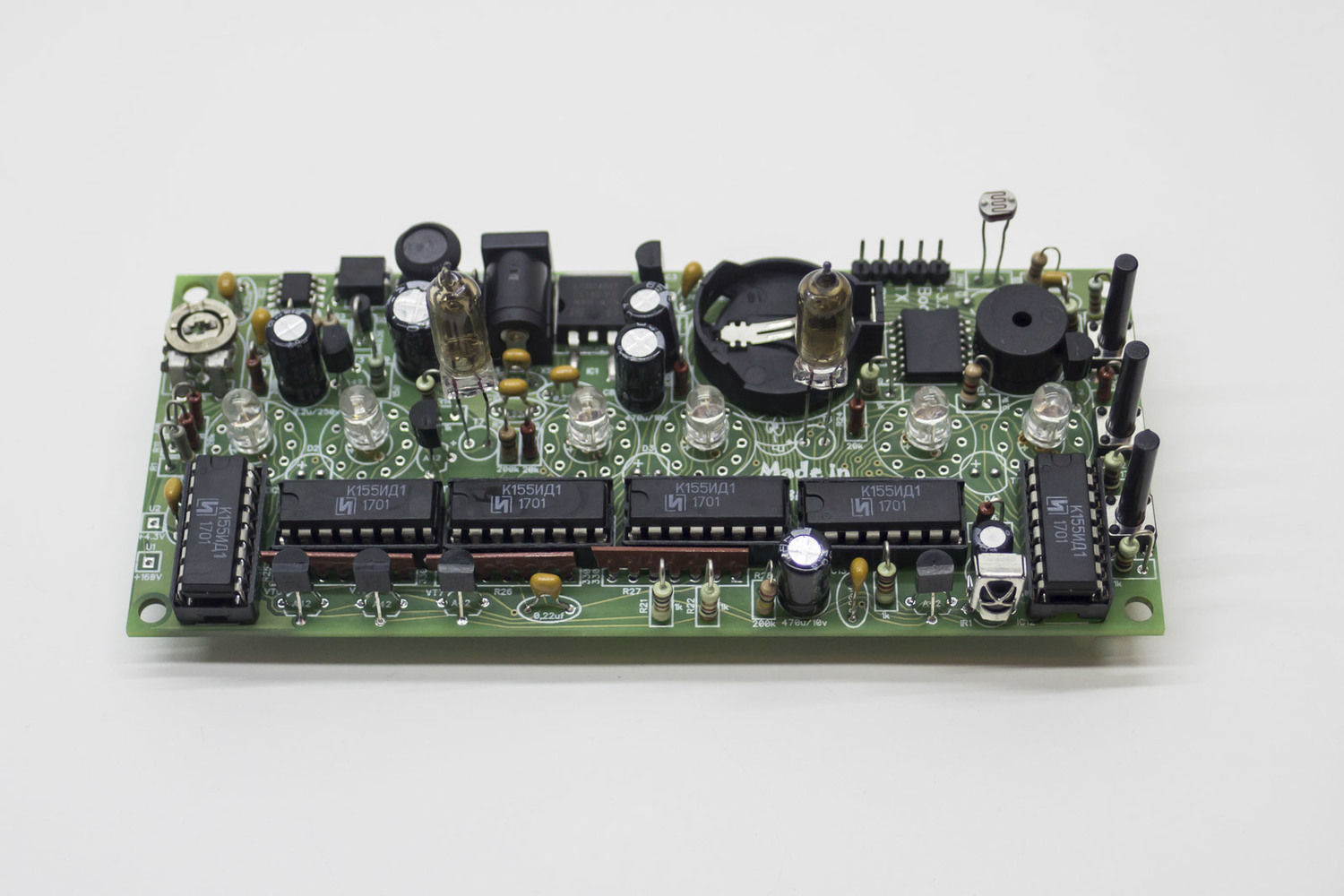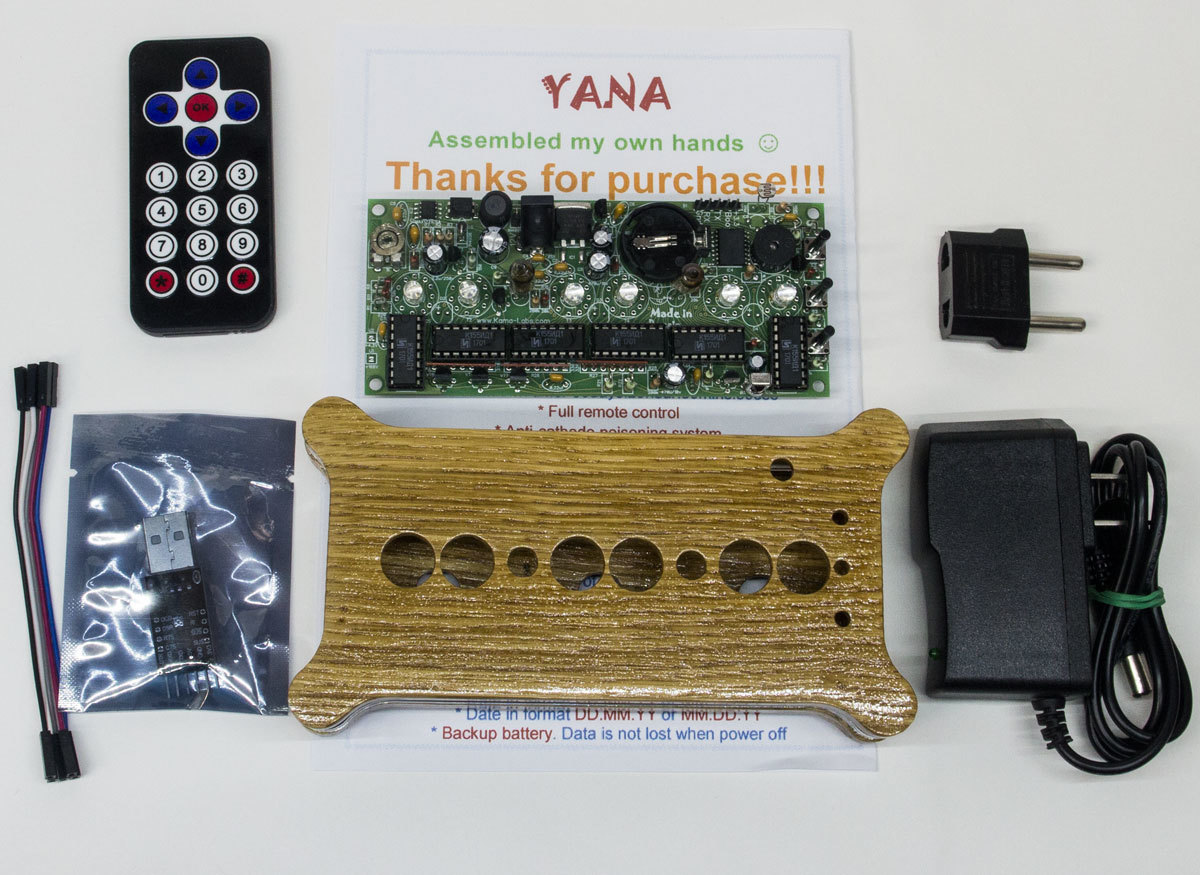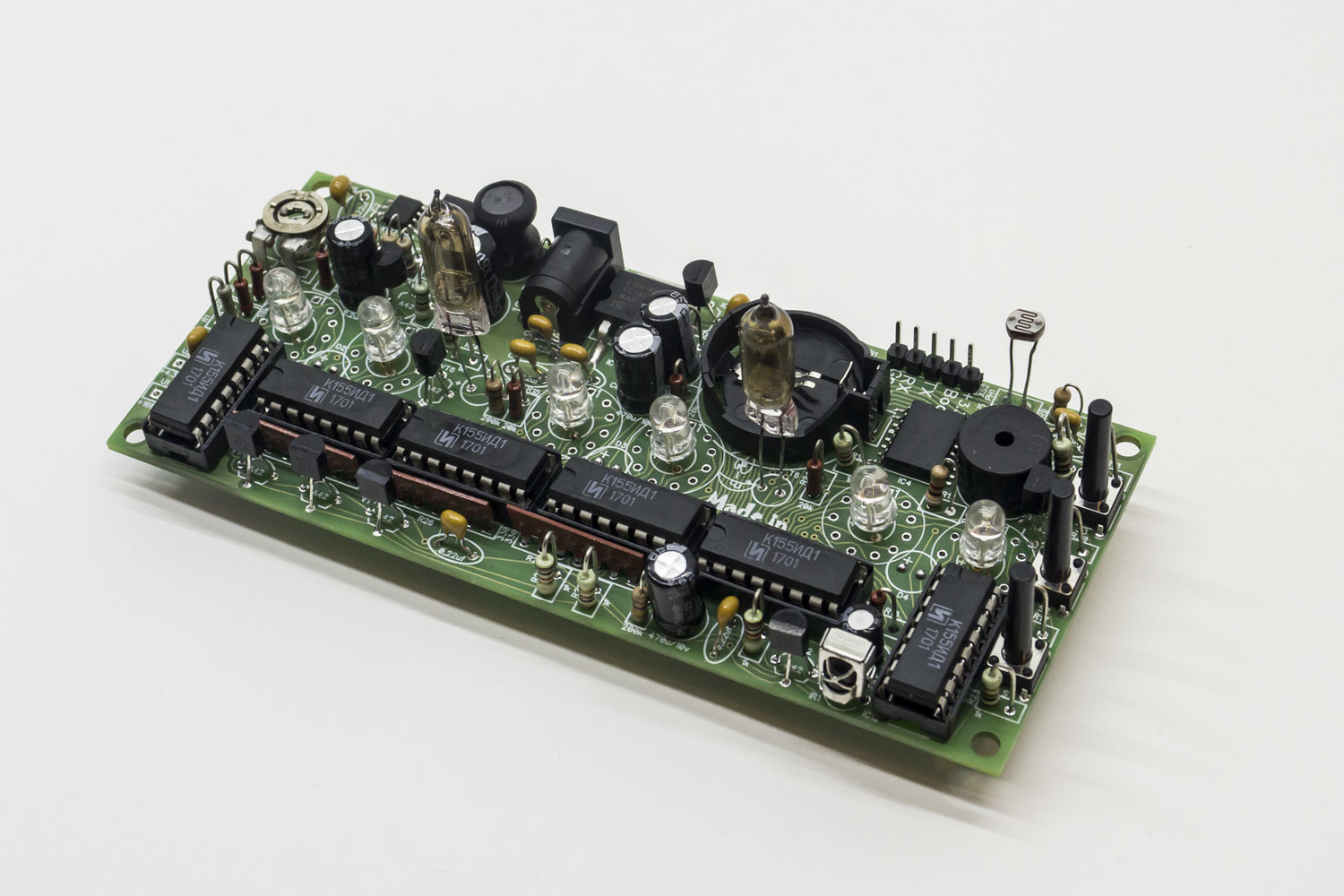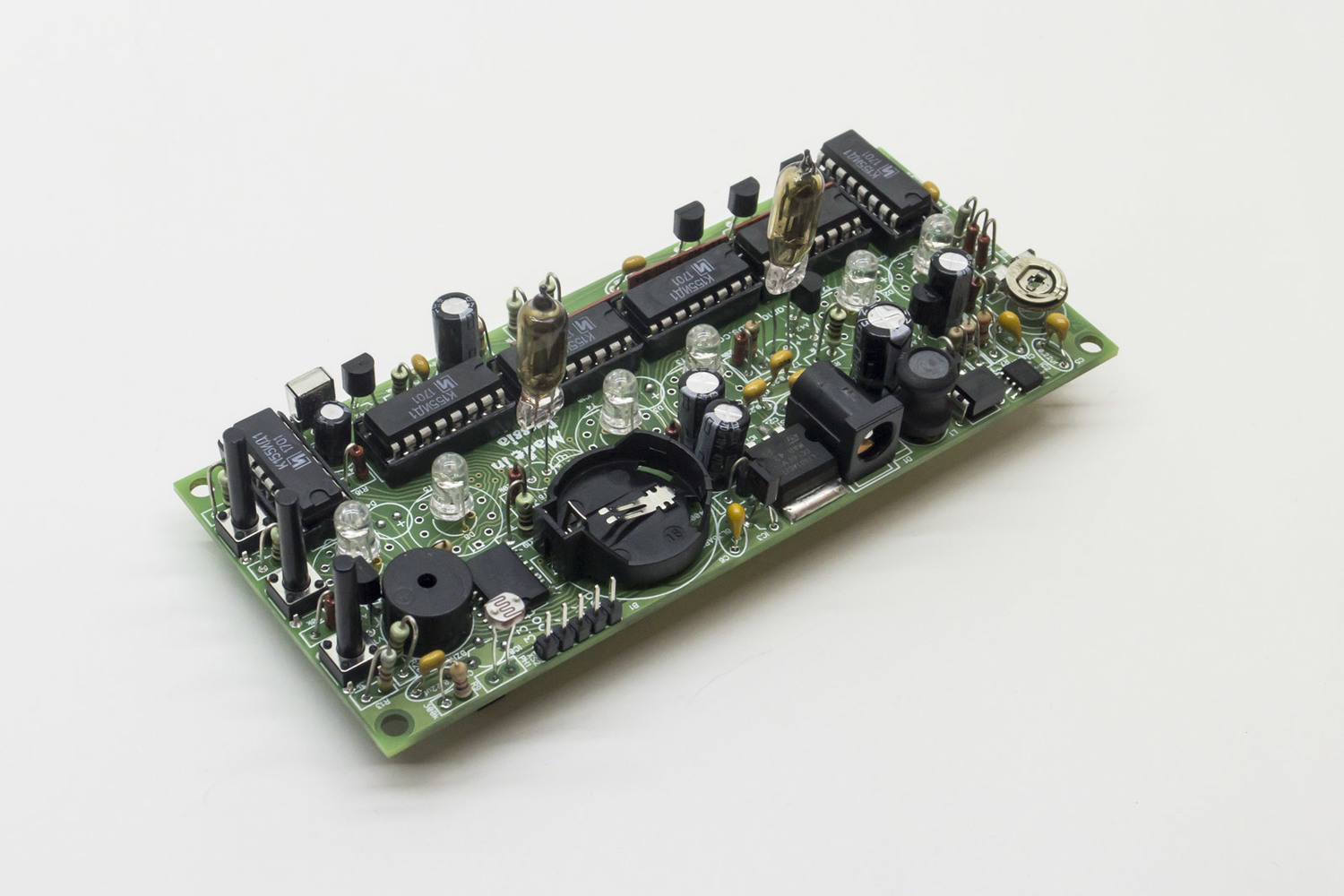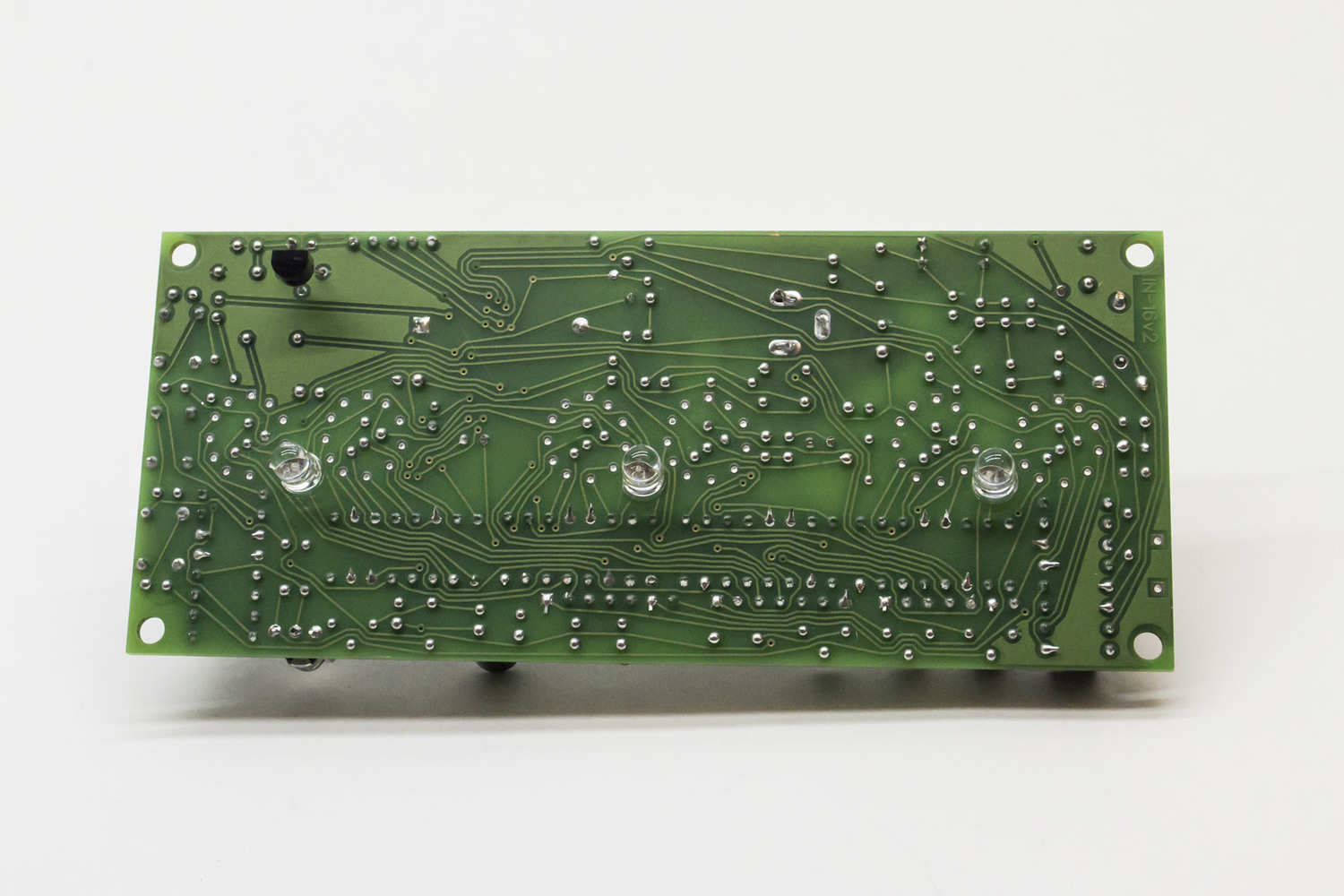 Board for IN-16 nixie tubes.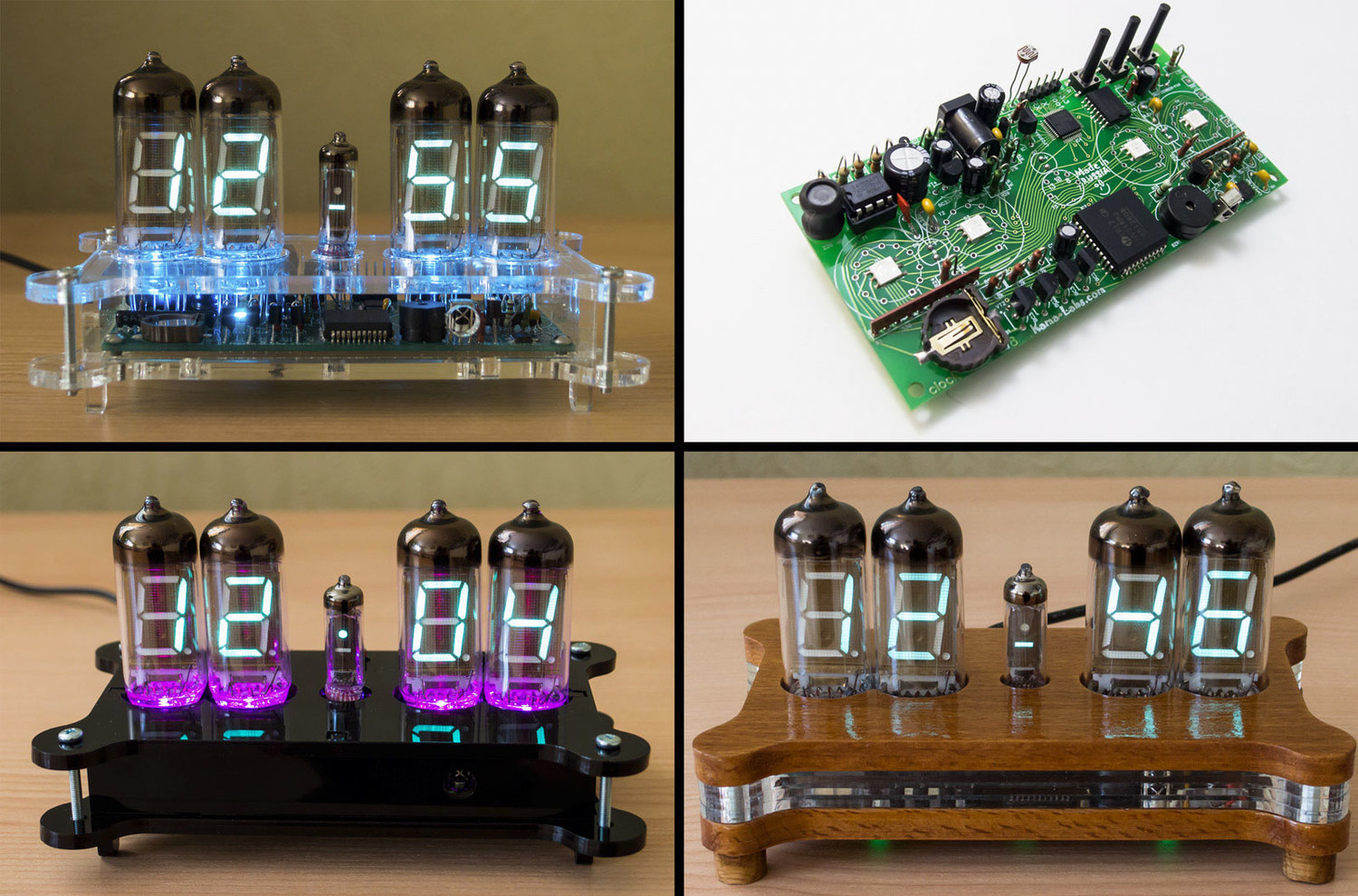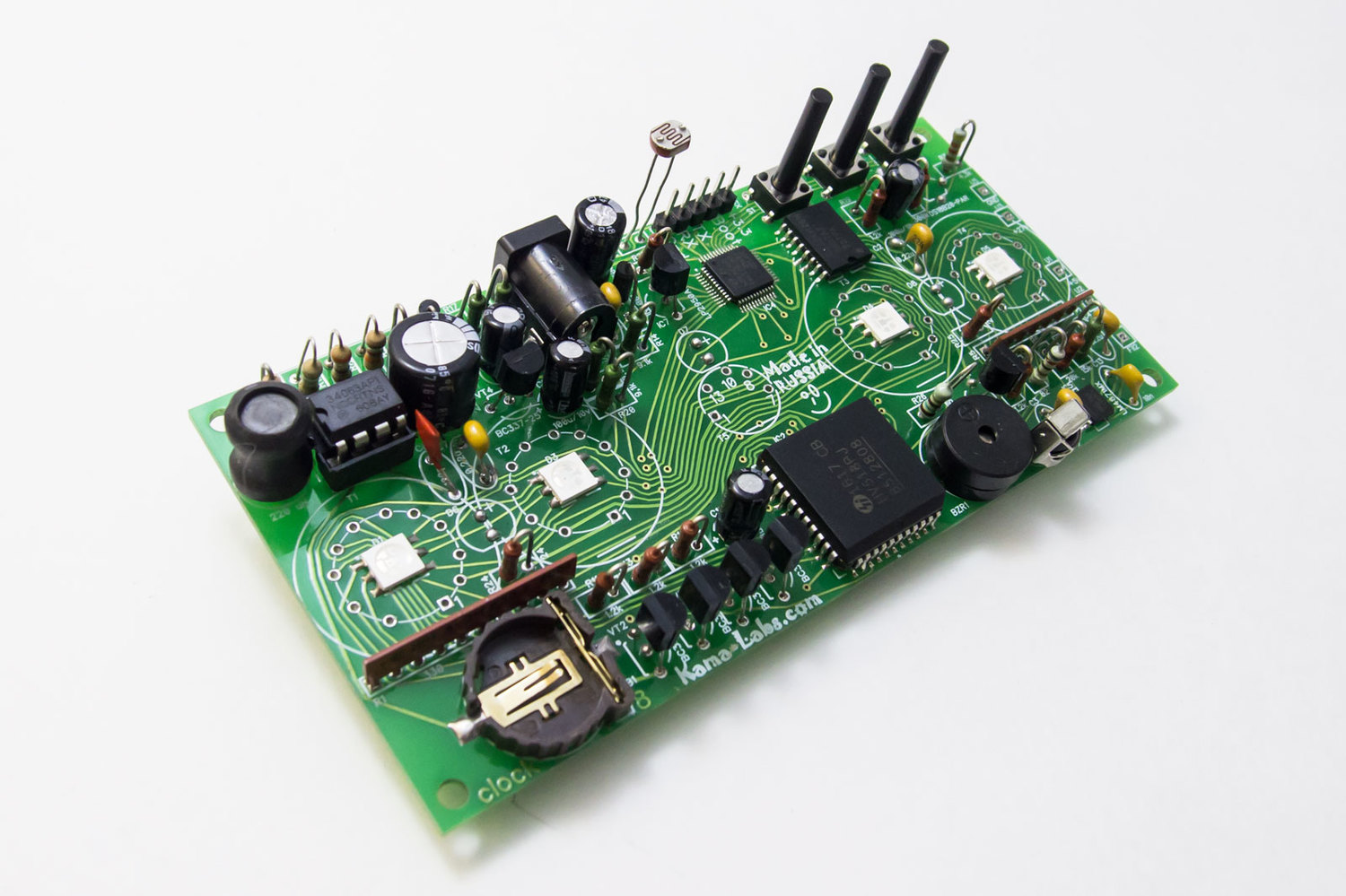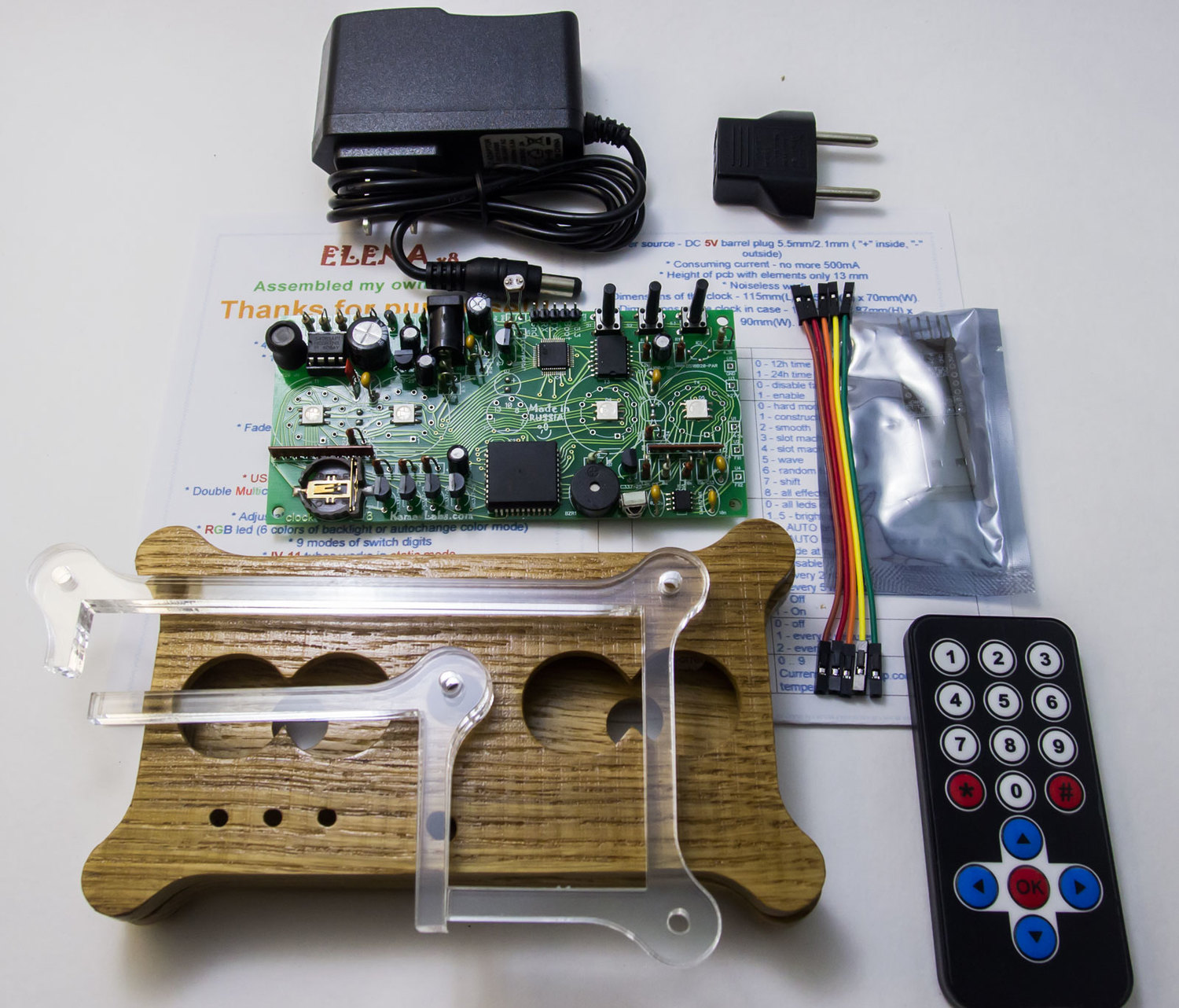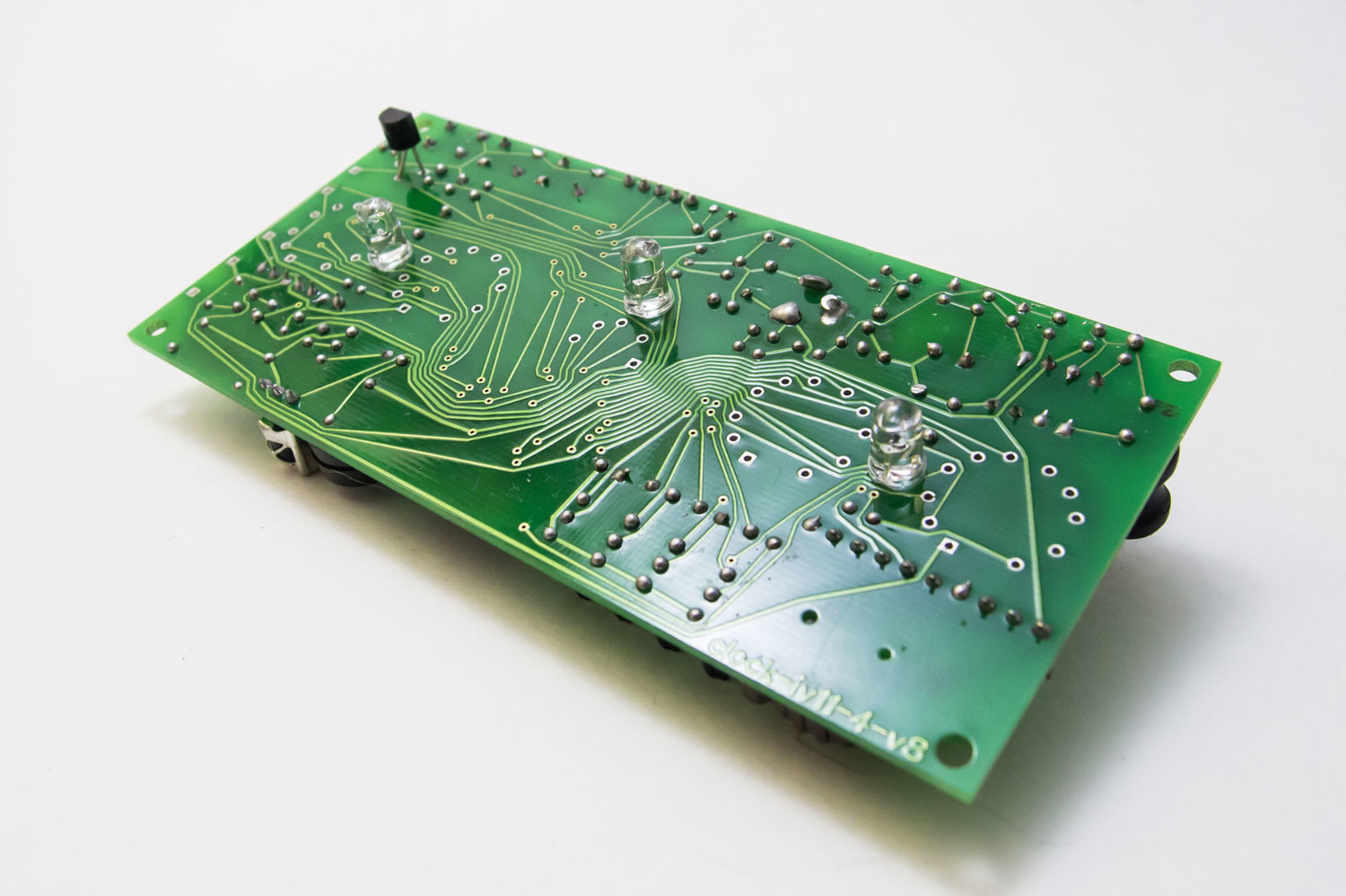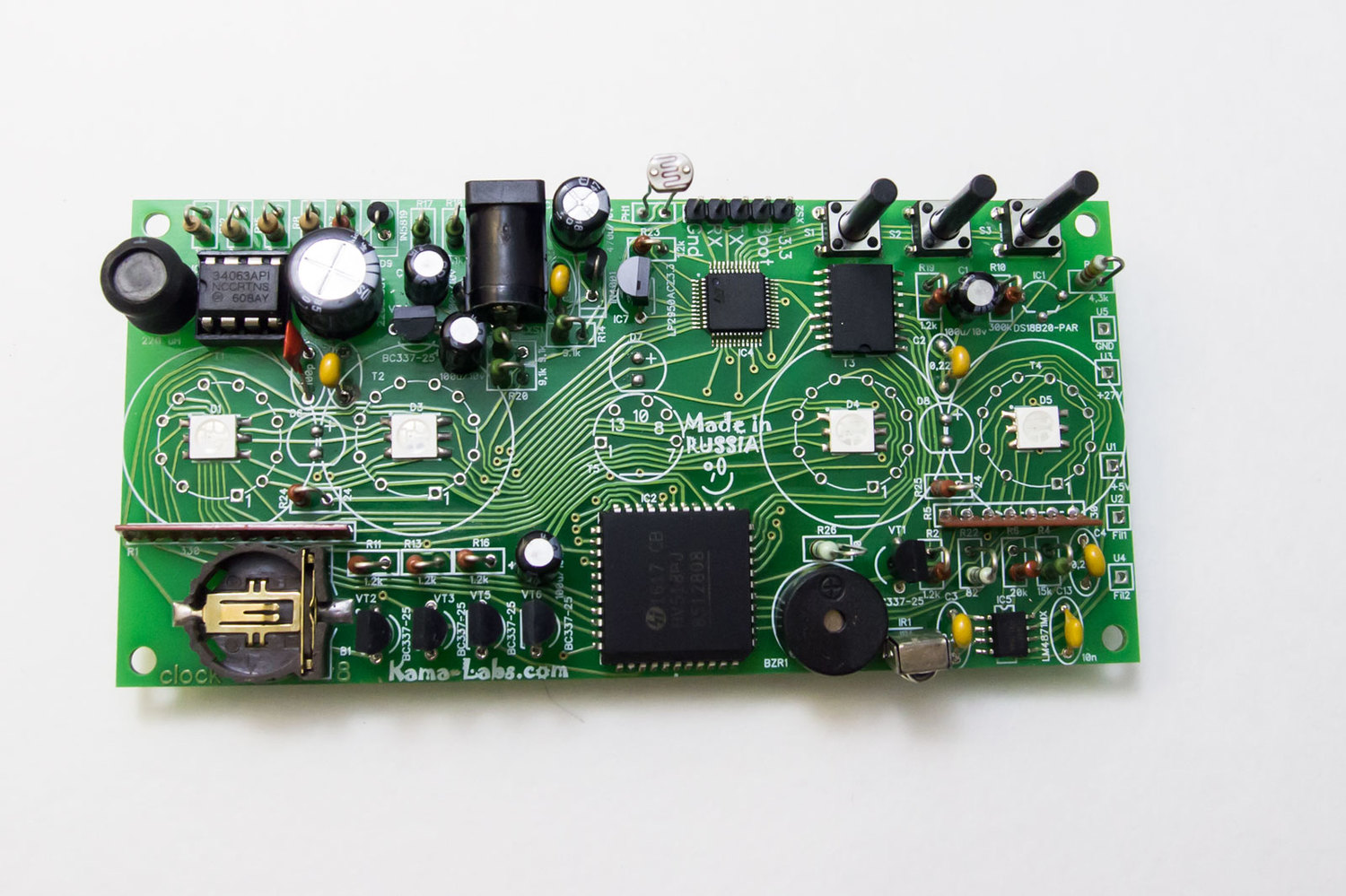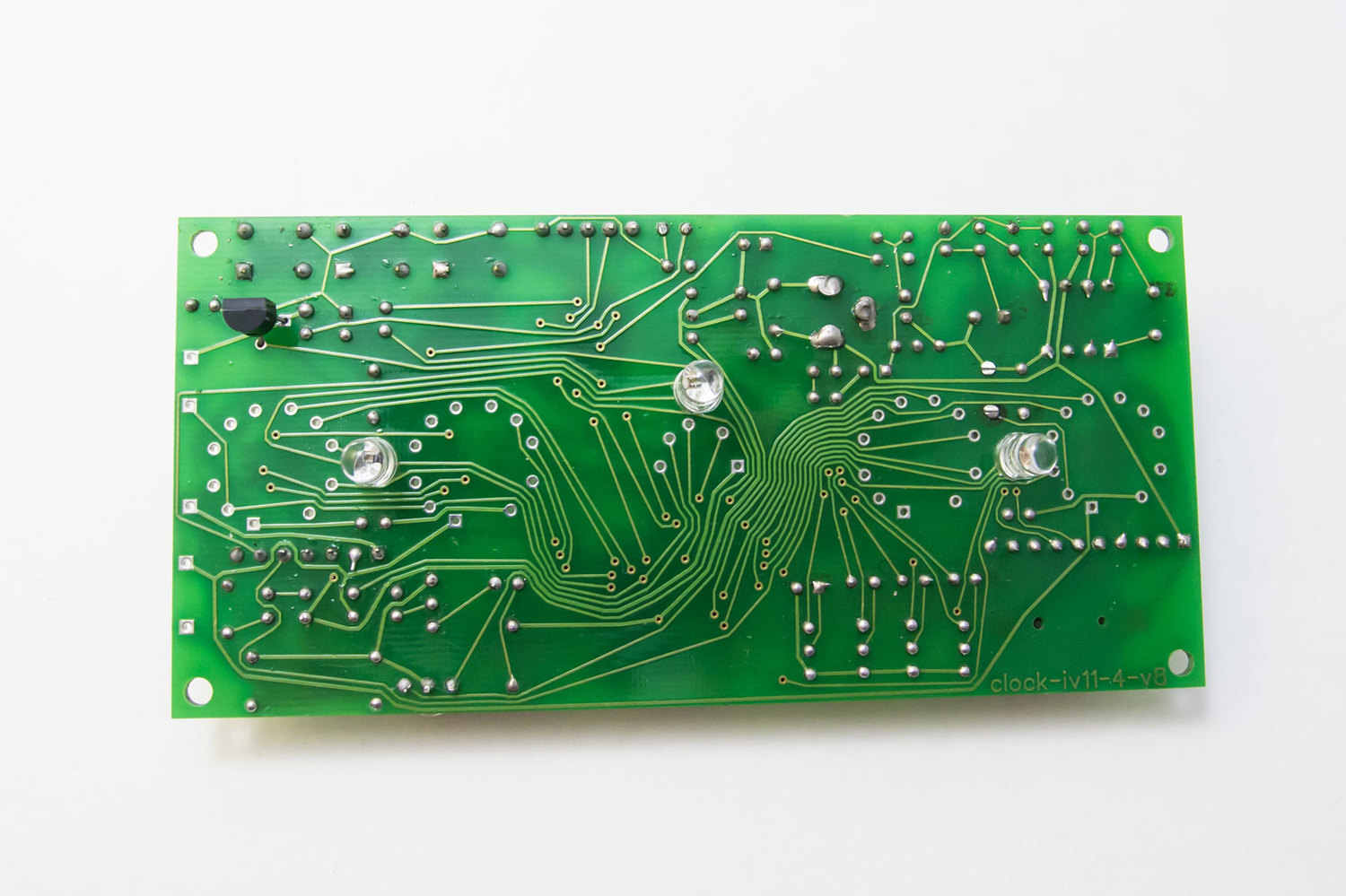 Board for IV-11 VFD tubes.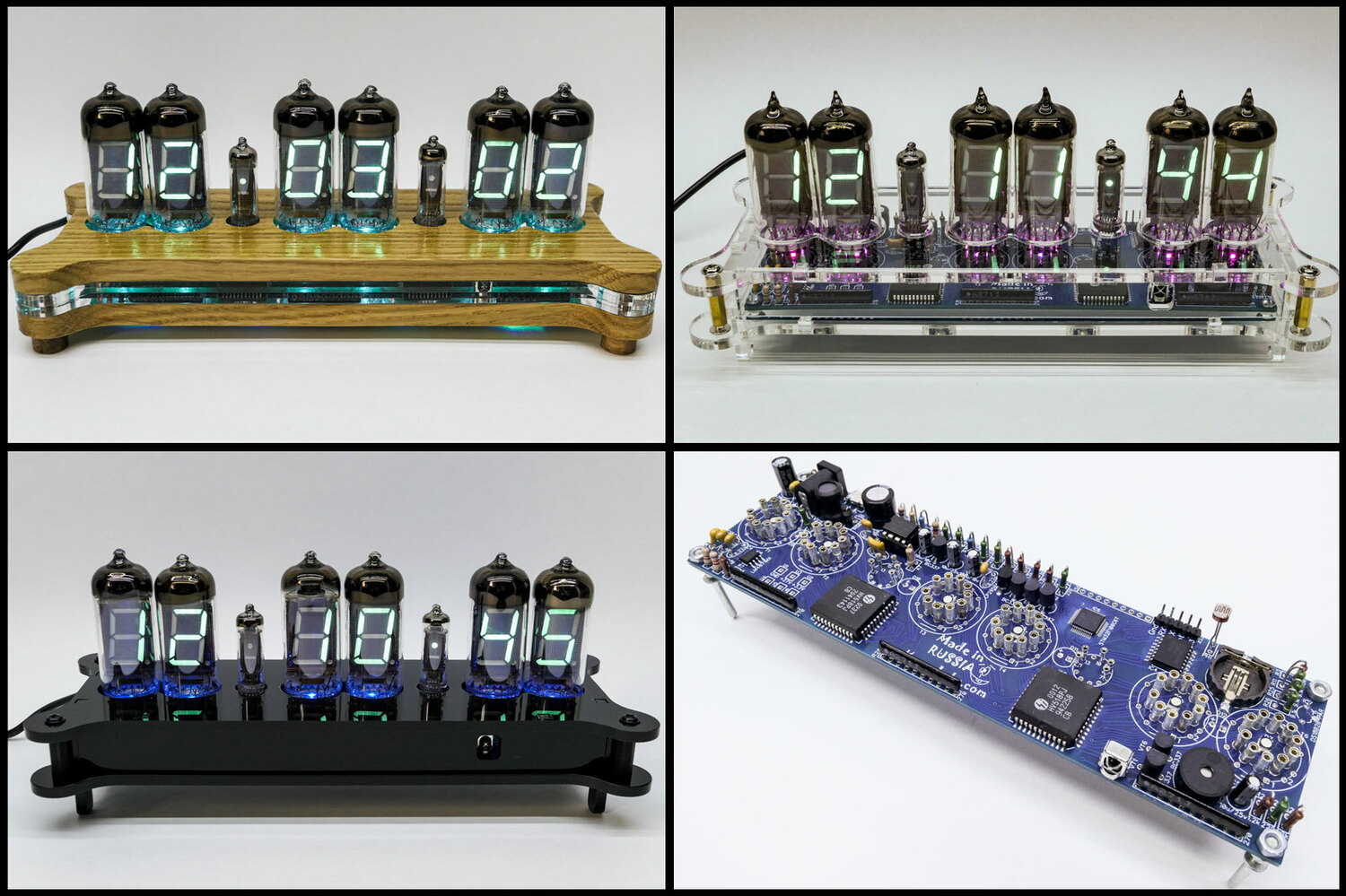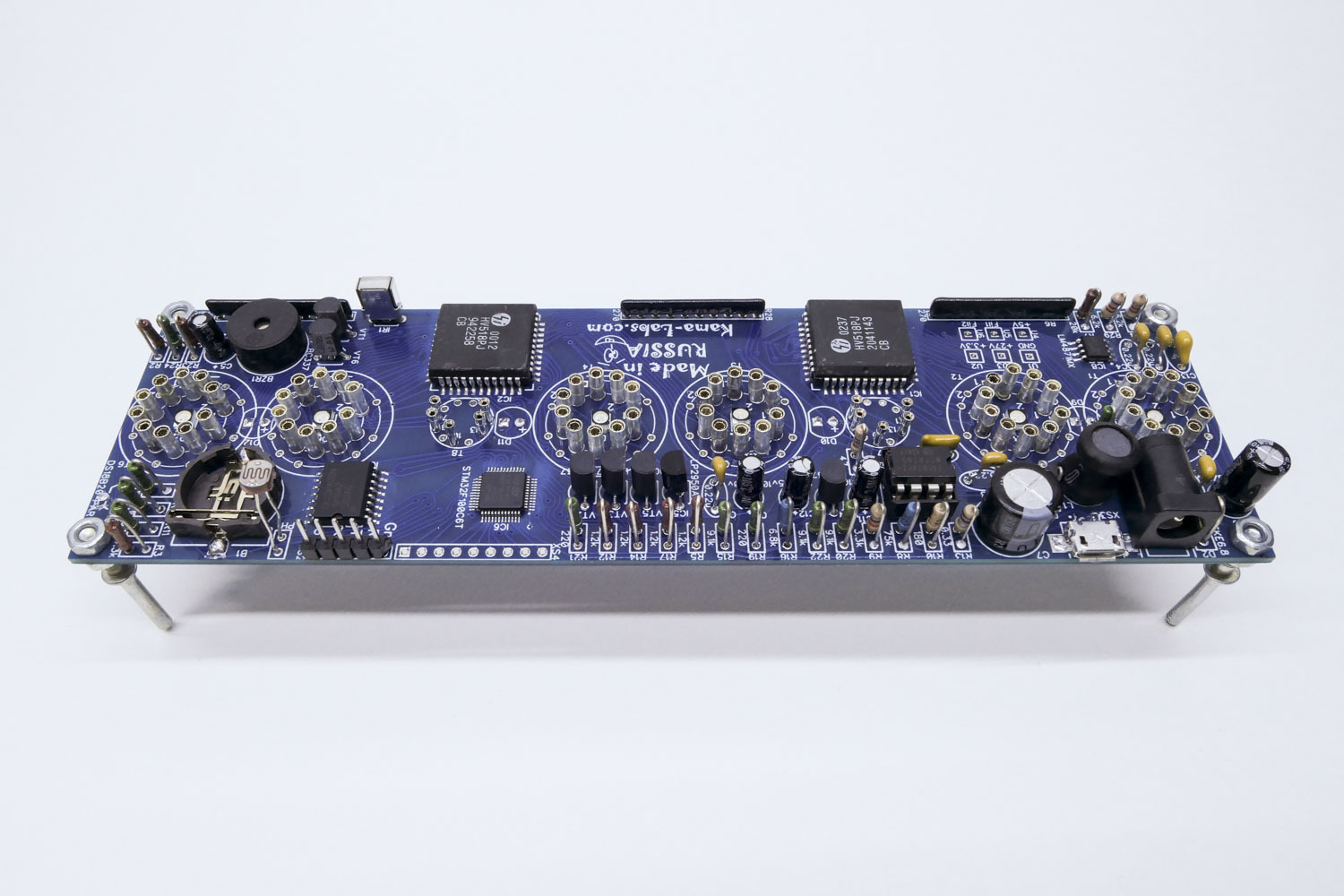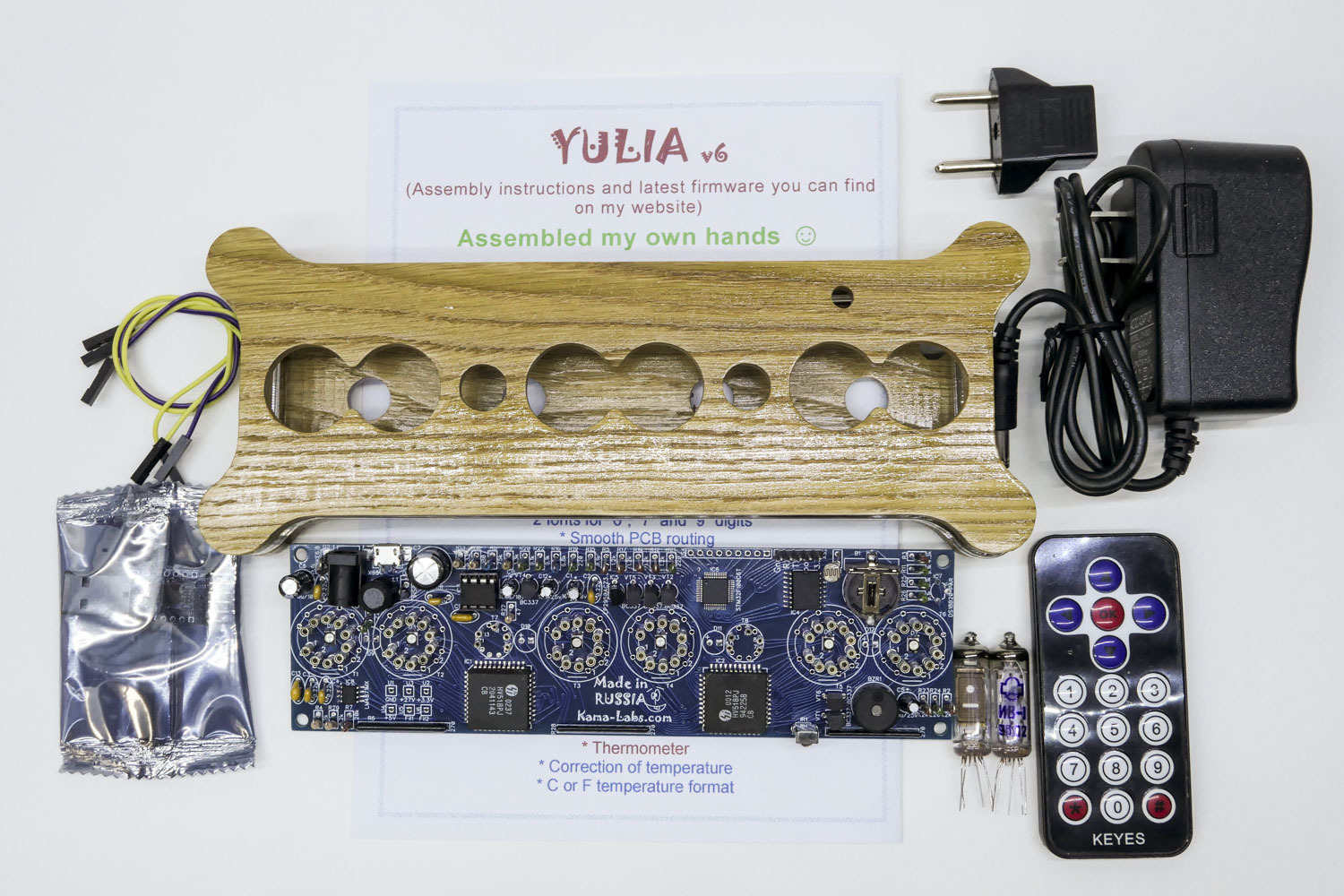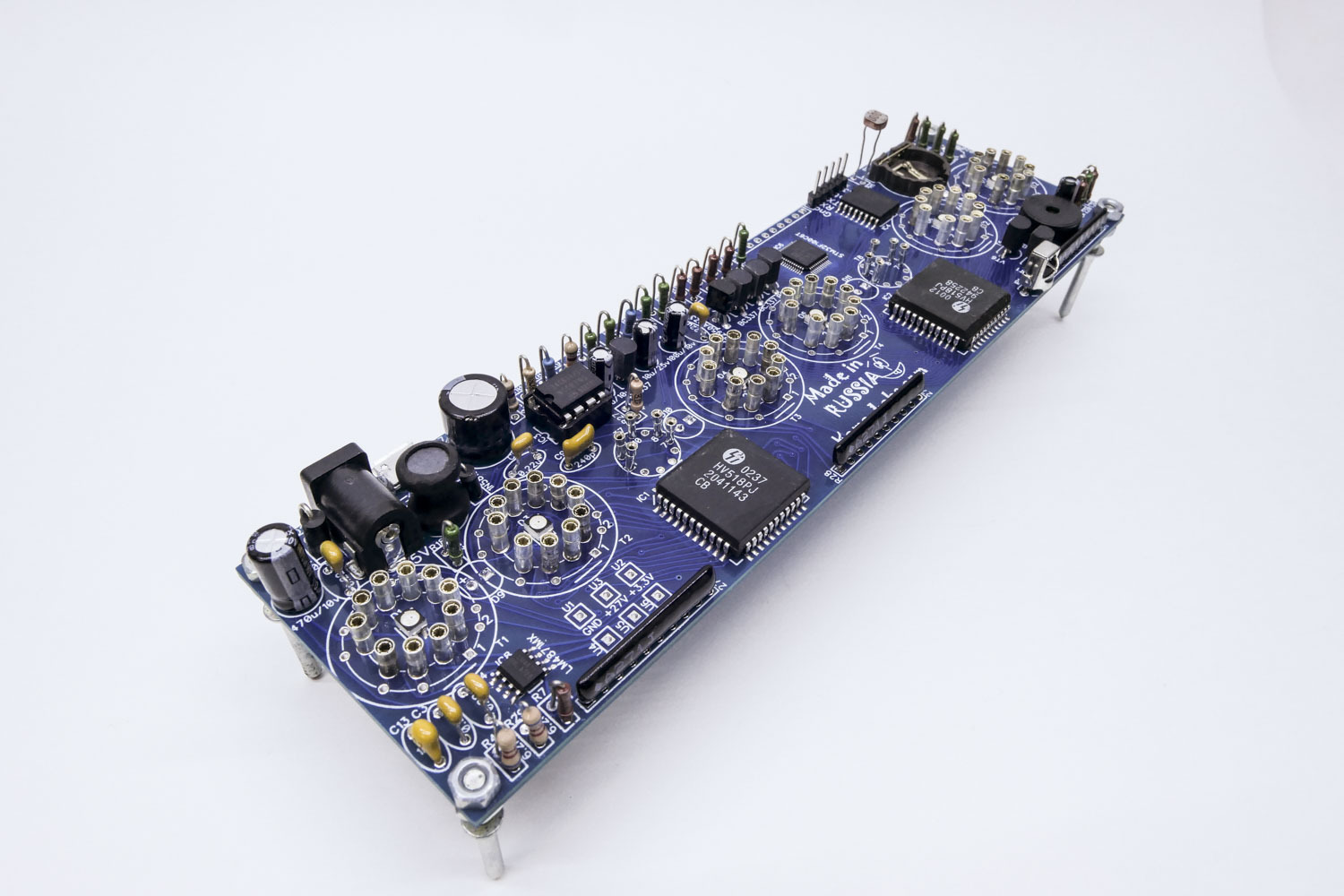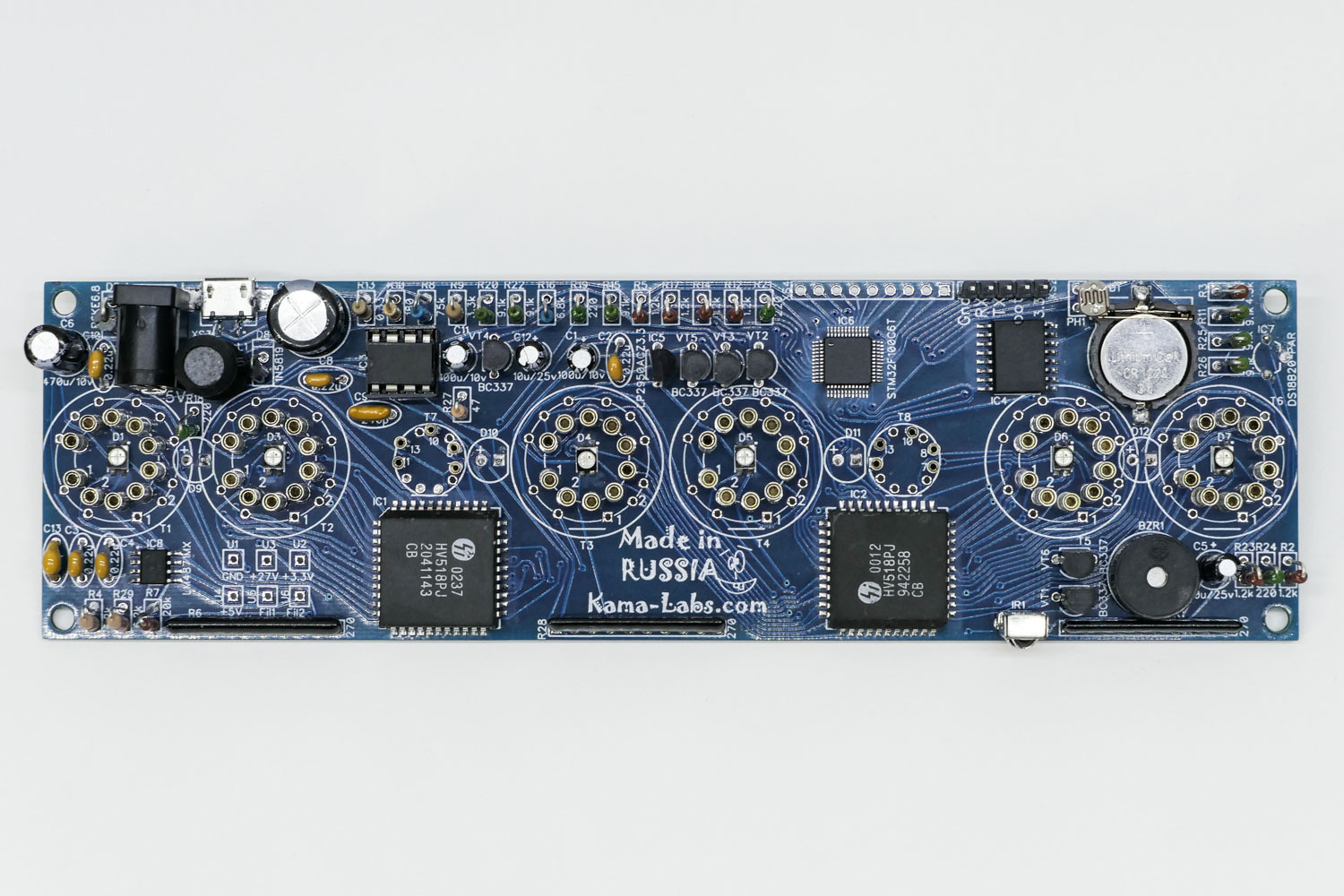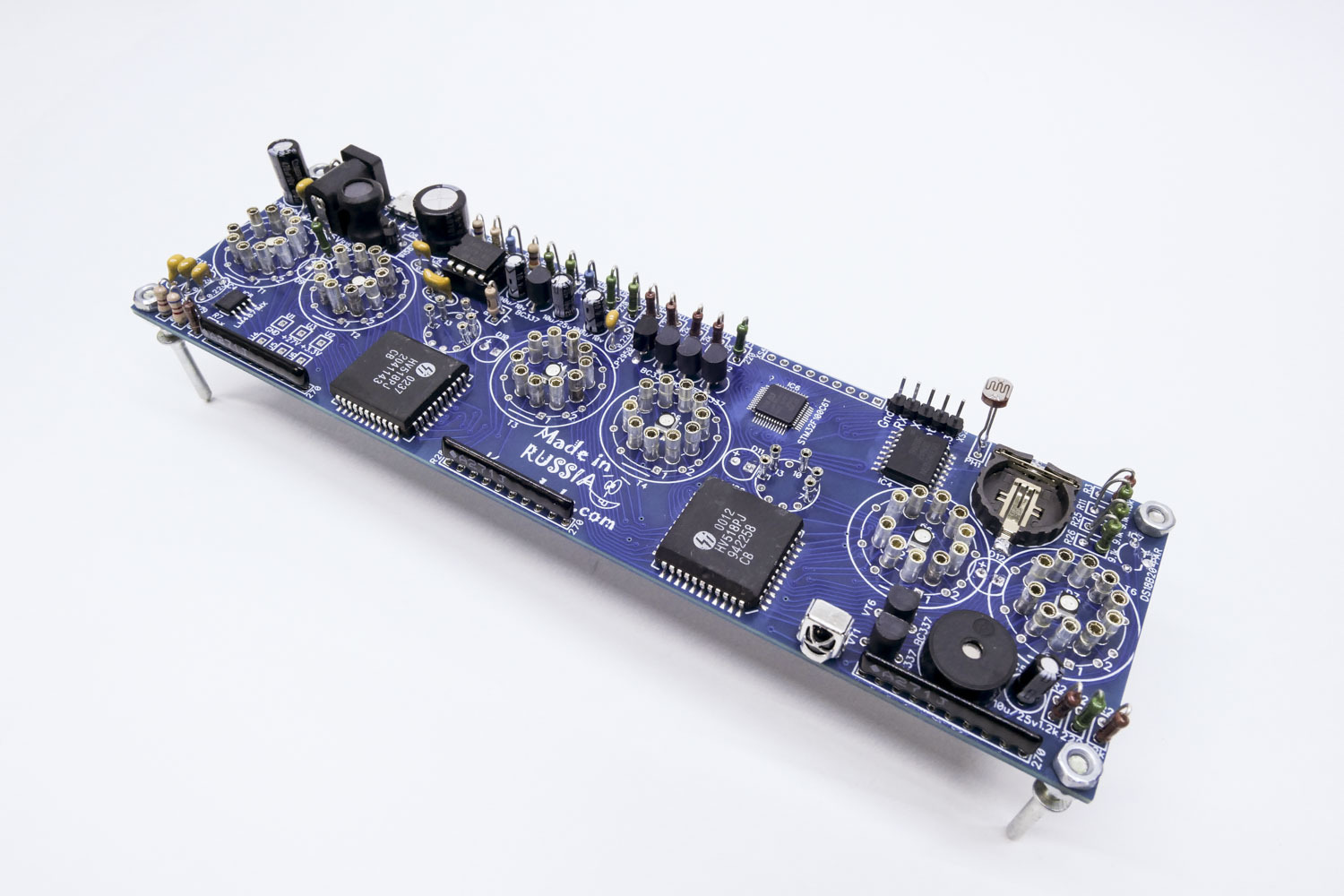 Board for IV-11 or IV-12 VFD tubes.